About Us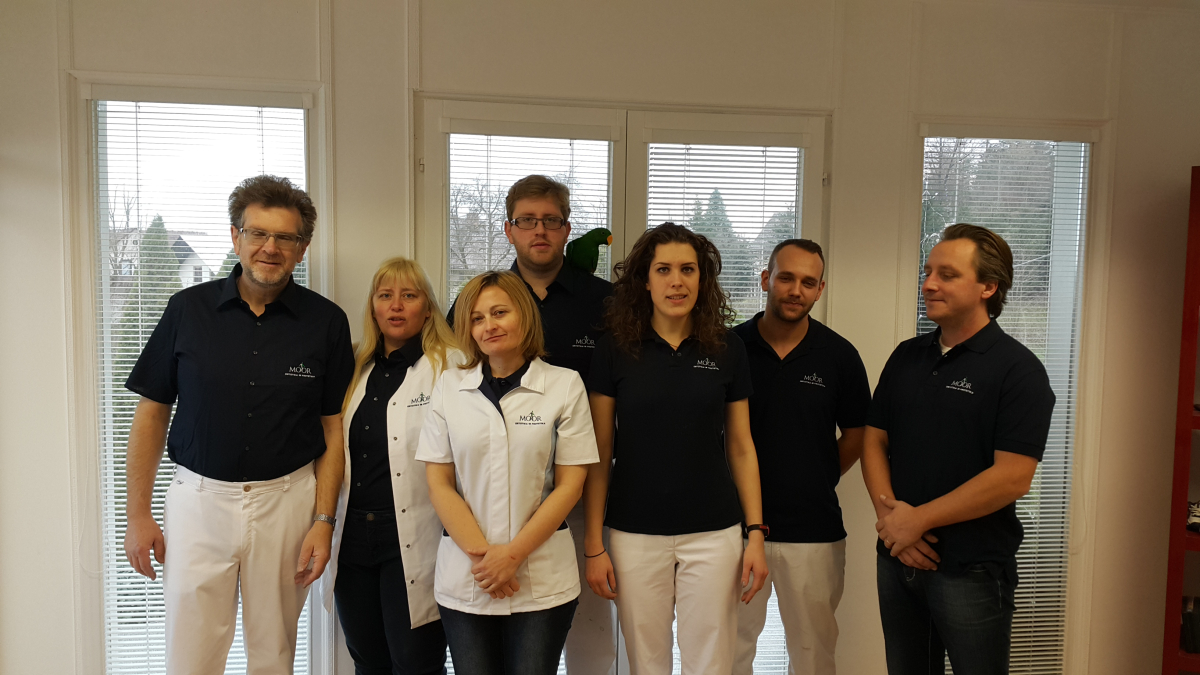 Our story started back in 1992 with a young couple, Žan and Edita - two 20-something ambitious and passionate engineers of prosthetics and orthotics, on a mission to elevate the quality of custom-made medical devices and help people with disabilities live a better life.
Their first workshop was in Žan's grandfather's old woodworking workshop in Ljubljana-Šmartno, with a few tools but grand visions and an even greater determination to fulfil their life's mission. That workshop became their and their sons' second home, spending all of their days, evenings, weekends and holidays on perfecting their craft and inventing new products. Soon, new colleagues joined the company and together with them, Edita and Žan were able to serve not only customers from Slovenia, but also from other countries in the Balkans, as well as the rest of the world.
Today, we are a team of 18 passionate engineers, technicians, and administrative staff with workshops and offices in Ljubljana, Obrežje, and Zagreb, and we help people from all over the world to improve their quality of life. Our expertise is in producing and applying custom-made prostheses and orthoses for upper and lower limbs, as well as spinal and head orthoses. Besides our offices, you can also meet us in conferences and workshops around the world where we gain and share knowledge.
As one of only two contractual partners of ZZZS (alongside URI Soča) for producing complex custom-made medical devices, we serve all Slovenian citizens who are covered by the public healthcare insurance and have a doctor's referral for custom-made medical devices.
We are the official distributor for South Eastern Europe for brands like: Blatchford, Teh Lin, Exoneo and Protheflex, while we partner with every major producer of medical components: OttoBock, Ossur, Proteor, Fior&Gentz, Ortholution, Streifeneder, Alps, Neuhof, WillowWood, Becker, and others.